On the afternoon of November 12, 1991, a hunter was close to Jake's Lake off Interstate 40 near Warner, Oklahoma, when he saw a woman and a man on the other side of the lake. He listened to the woman cry and then saw the man raise his hand and hit something. After the couple left the region, the hunter went over and discovered a trash bag. Inside the bag, he was stunned to find out the body of a newborn baby.
Woman And Brutal Man

The hunter then acknowledged that he had witnessed the woman giving birth and the man beating the newborn to death. Next to the bag was a towel and a brick, probably the killing weapon. After getting over the preliminary shock, he called authorities. Police started searching for the identity of the baby girl in hopes of catching her murderer. In the meantime, the community came together and held a memorial service for the infant.
Suspects:
The man and woman were both Caucasian and disappeared in an unidentified car. At the time, the woman was around twenty-years-old, had medium-length brown hair, was 5'5″, with a slender build. The man was also around twenty years old, was 5'9″-6'0″, with a slender build, black shoulder-length hair, and a mustache. Since the infant was mixed-race, the man is not supposed to be the child's dad.
The couple left the region in a mid-1970s white-on-red Chevrolet.
Extra notes: The case was featured as a part of a Special Alert in the December 18, 1991 episode. It was omitted from Amazon Prime episodes.
A Woman Penny Anita Lowry, Baby Doe's m other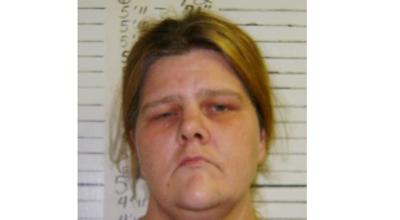 Results: Unresolved. In 2009, DNA evidence from the crime spectacle was placed into CODIS. It was fitted to a thirty-seven-year-old Virginia woman named Penny Anita Lowry, who was assumed to be the baby's mama. She was placed in the database after she was sentenced to wire fraud.
At the time of the killing, she was a nineteen-year-old college student at Connors State College and went by the name Penny Varnell. She had been quizzed soon afterward; another student said police that she had looked pregnant, but had gone away and came back saying everyone that she had surgery to lose weight. When questioned, nonetheless, she refuted being pregnant.
After the DNA results came back in July 2009, Lowry was arrested. She then admitted to murdering her child. In October 2010, she pleaded guilty to being an accessory to the killing. She was convicted to forty-five years in jail. For reasons unknown, she has denied naming the man who assisted commit the killing. DNA testing also recognized the child's dad as an African-American man living in California; nonetheless, he has not been deemed a suspect because the male assailant was interpreted as Caucasian.