Daniel Robinson was a 24-year-old native of Columbia, South Carolina, who had graduated from the College of Charleston with a major in geology. After securing a job with Matrix New World Engineering, Daniel made the cross-country move to Arizona, starting work as a geologist on a job site near Buckeye. Daniel was an excited outdoorsman who loved to travel and explore and had a deep fascination for music.
He was described as "happy-go-lucky"- a man who liked to engage in conversation with others, and who was incredibly close with his family, staying in near constant contact with them. Reportedly, he wouldn't go more than 6 hours during the day without calling his parents.
Daniel Was Described
When last noticed, Daniel was described as an African American male, standing 5'8" and weighing 165 pounds. He had black hair, brown eyes, and a portion of his right forearm missing, as well as his right hand. According to friends and family, and those who worked with Daniel, he had started to behave differently in the weeks leading up to his disappearance: with his normal behavior becoming increasingly erratic. He had made some statements to his parents that they found unusual, and, one day, he left his apartment door wide open, leaving his house and staying out of contact for a large portion of time.
The Lead Up To The Disappearance
Before Daniel's disappearance, he had taken a job as an Instacart shopper, to make some extra money. During one of his Instacart shopping orders, he had started to message a woman named Katelyn, who had placed the order. When Daniel dropped her groceries and drinks at her house, Katelyn's friend had invited Daniel inside, where Katelyn and Daniel would exchange private phone numbers. In later text exchanges, it would show that Daniel had shown up at Katelyn's home many times unannounced, and she would express to Daniel how uncomfortable this had made her. On June 20, 2021, Daniel would text Katelyn that he liked her. Katelyn did not answer this message directly, instead saying: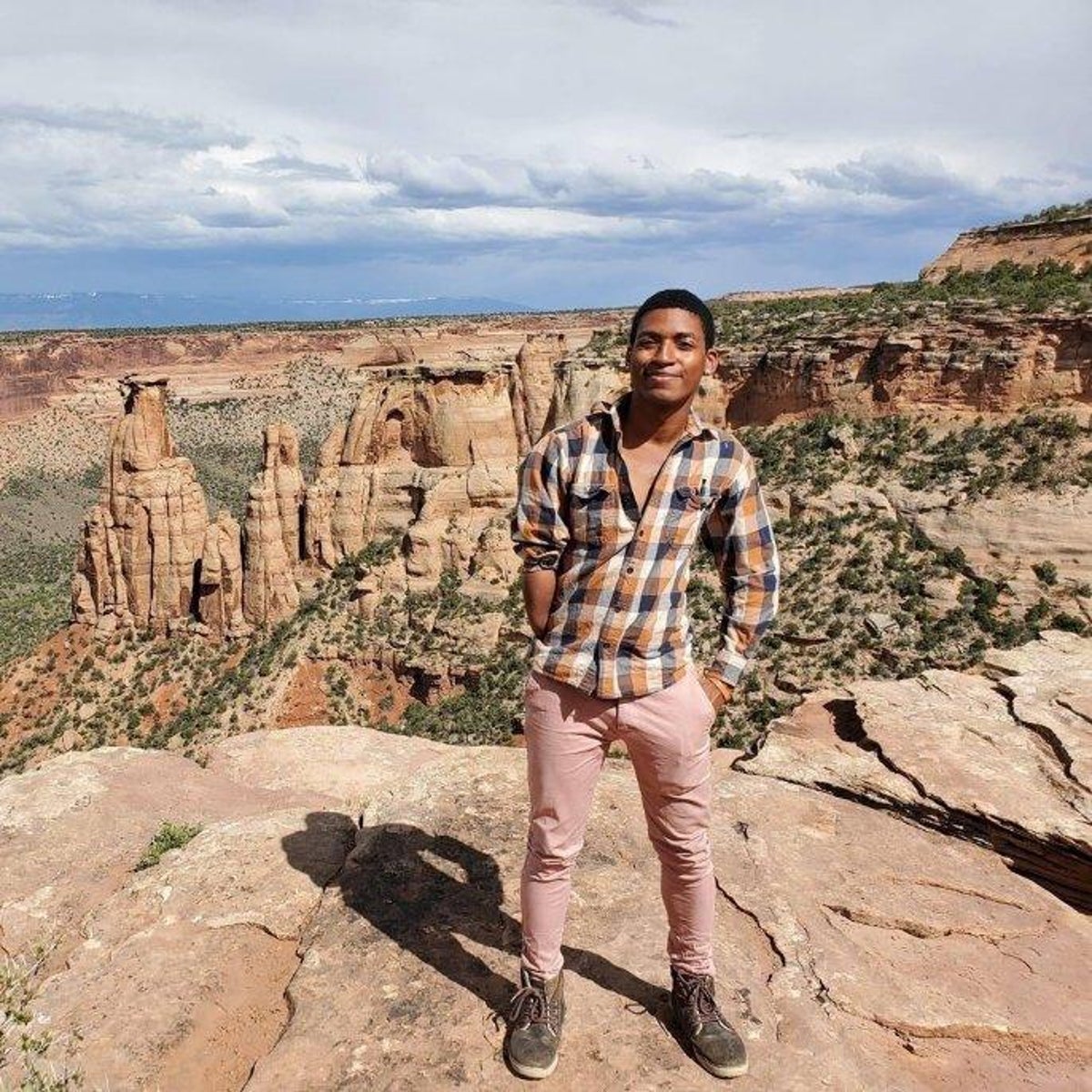 "Honestly you showing up at my home unannounced made me incredibly uncomfortable. I will not be home today but I don't see us hanging out any time soon."
Daniel would respond:
"I'm outside your place."
Katelyn's reply to this was:
"?????? Please stop doing that. I'm not even home. This is not okay."
This urged Daniel to ask:
"Do you hate me?"
To which Katelyn replied with her final message, on June 21:
"I don't hate you but please leave me alone."
Daniel replied with his final message to Katelyn:
"The world can get better, but I'll have to take all the time I can or we can, whatever to name it. I'll either see you again or never see you again."
The Day Of The Disappearance
On June 23, 2021, Daniel would reach his worksite in Buckeye at 9 a.m. He was met by his coworker Ken Elliot, to assess a remote drill site in the desert, and it was their very first-day meeting. (Note: Keep in mind that this was a hot summer day in Arizona, with temperatures rising to 115 during the day and little to no shade out in the desert.) Ken says that when Daniel reached, everything was fine- they discussed the weather (a common Arizonan pastime) and the job. But within a matter of minutes, Ken said that Daniel's behavior changed from pleasant to distracted. A statement from Ken:
"He was just looking off into the desert; he had a very, very unfriendly look in his eye. Whenever he'd turn around again, I would look at him, and into his eyes- the first thing I thought was drugs or something … [but] his pupils were not dilated. From that standpoint, everything seemed to be normal. Then I thought this was a medical condition or something. I wasn't too sure. I kept watching him, but he just kept turning around and looking off into the desert."
Ken reported that Daniel started to ask him things that hadn't made any sense- such as asking Ken if he wanted to go back to Phoenix, to rest. After about 15 minutes of this, Daniel then waved goodbye to his colleague, turned around, and walked away, getting into his Jeep.
"Then he just turned around, and walked back over to his Jeep, and I just determined he was going to get something out of his vehicle. And he opened the door, got in, sat down, put on his seatbelt, then he looked at me and just waved at me and backed up and took off."
Determining that Daniel hadn't been feeling well and needed to leave unexpectedly, Kenneth phoned their employers to let them know what had happened, assuming Daniel would call them as well, letting them know he was sick. After a few hours, when no one had heard from him, Kenneth went investigating around the job site. He discovered Daniel's Jeep tracks- not heading in the direction back towards town, but instead heading further into the desert. Kenneth said at this time his heart sank- he realized Daniel hadn't gone home, and that something was very bad.
The Search
Buckeye Police Department started a search of the desert using ATVs, dogs, boots on the ground, and drones flying overhead, to discover any trace of Daniel. This search covered over 70 square miles. Nothing was found out for almost a month, when on July 19th, a rancher stumbled upon Daniel's Jeep in a ravine, just a few miles away from the worksite. His Jeep had crashed on its side and had significant damage. Airbags were deployed during this crash, and whoever was driving the vehicle had worn their seatbelt at the time. Inside the vehicle, investigators discovered Daniel's wallet, keys, a bottle of water, and strangely, the clothes Daniel was last noticed wearing. There was no blood in the Jeep or any evidence of foul play.
On July 31st, the search uncovered a human skull. This skull was assumed not to belong to Daniel, however- and, it is still unknown to who the skull belonged. Other bones were uncovered, but these were all supposed to be animal remains.
Once the investigators retrieved the vehicle and were able to thoroughly search it, they realized that the vehicle has been in numerous accidents after it had driven away from the worksite, but before it had landed in the ravine. Evidence assumed that the vehicle has crashed, with the airbags deploying- yet, the car was driven another 11 miles, deeper into the desert, where it was involved in yet another crash. According to GPS data, the first crash was 4 hours after Daniel fled the work site. After the first accident, the ignition was turned at least 46 more times before it drove the additional 11 miles. Yet, the vehicle would be found just a few miles away from the job site, in a place that had already previously been scoured. Police believe that due to the rough terrain, the vehicle was not noticeable to searchers by air or foot.
On November 9th, it was reported that the second set of human remains was found. These remains were sent for DNA testing to correlate against Daniel, but it is unknown what the determination was. Nonetheless, due to the determined race of the remains discovered, as well as the length of time they sat there in the desert, investigators were led to acknowledge that these set of remains were not Daniel.
Closing
Daniel has never been noticed again, and no sign of him has been discovered after the vehicle was discovered. Daniel's dad has been instrumental in the search for his son- he travels to Arizona very frequently, putting on searches of his own. These searches would be conducted every weekend, with volunteers searching not just the desert area around the worksite but amongst the homeless population in Tempe, Arizona, where Daniel was living. Tempe and Buckeye are about 50 miles apart. The family also hired an accident reconstructionist, as well as a personal investigator, hoping to point them toward what may have happened to their son.
Sadly, these searches have recently been canceled due to an absence of funds. If they were to start up again, they are interested to have as many volunteers as possible, if you are local to the area and would like to assist in the search for Daniel. The family thinks that Daniel may have vanished due to foul play, and believes that the vehicle was dumped in the area it was discovered, to throw off the search. They don't believe that Daniel had run off on his own accord, with their private investigator saying:
"Maybe he did take off, but, he's got nothing. There's no evidence that he built an account somewhere to have money; he didn't have much money, to start with. He didn't have a phone, his ID … we didn't see any of that pre-planning that you would see if somebody just needed to go be someone else."
The family has hope that they may be able to bring their son and loved one home alive, one day, with Mr. Robinson saying:
"I believe that, somehow, God's going to bring my son home alive."
Questions
What resulted in the immediate shift in Daniel's demeanor that June morning? Did something trigger him, such as a text message or something said in the discussion? Could Daniel have a beginning of an undiagnosed mental condition?
Why was the car driven 11 miles into the desert, just to end up a few miles away from the worksite? Why was it turned on 46 times after the first crash? How, and why, was it driven with the airbags deployed?
Who did the two sets of remains discovered during the search belong to?
Why is the search concentrating on the homeless population in Tempe? Were there leads that indicated Daniel may have taken to the streets and blended in? Daniel was shortly reported missing, and his family back in South Carolina was informed.