In 2019, Elizabeth Emma Breck, aged 46, resided in Tucson, Arizona, where she taught at Tucson High Magnet School. Her students adored her "culturally relevant classes" she offered. Elizabeth was not just enthusiastic about educating her students, but she also enjoyed dancing and was a member of several local dance clubs.
Elizabeth was regarded as extroverted and spiritual, with a primary interest on Buddhism. She was also quite close and devoted to her family, maintaining frequent contact with them. According to her family, she struggled with mental health concerns and frequently sought support from her friends and family. Elizabeth appeared to be coping with a mental health issue in January 2019, and her relatives reported that she was not acting normally.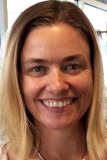 The Disappointment
Elizabeth, whose mental health was deteriorating, decided on January 10, 2019 that she needed more consistent, professional assistance and checked herself into the Sierra Tucson treatment centre in Saddlebrook, Arizona. She checked in at 7 p.m. and planned to undergo 30 days of treatment for trauma/PTSD. That evening, Elizabeth contacted her adult daughter to inform her about the plan and that she was seeking assistance.
The Sierra Tucson treatment facility was situated on a 160-acre desert property surrounded by mountains. Within a mile of the centre, there were homes and other structures despite the area's relative desolation, but there were no retail malls or regular businesses.
Elizabeth spent her first night at the "Desert Flowers" Hospital completing her admission paperwork and being observed. The intake staff judged that she posed no risk to herself or others and released her at 9 a.m. on Sunday to complete the remainder of her stay at the main institution. Elizabeth reportedly did not want to leave the admission area, as explained by a nurse.
"We were informed that she slept on the couch outside of the nurse's station owing to her anxiousness, but that she did not pose a threat to herself or others, so she was transferred to the residential unit for female patients about 9 a.m. on Sunday."
Elizabeth's monitoring bracelet was discovered in her room on Sunday afternoon, along with the rest of her stuff, but she was unable to be traced. She left her cell phone, car keys, clothes, and other stuff behind, but took her driver's licence and cash. She was last seen at 3 p.m. that day, according to reports.
Due to the absence of security cameras at the site, it was difficult to ascertain Elizabeth's exit route. Additionally, she had removed her tracking bracelet, leaving the crew with no leads. Later, a behavioural health technician described a chat with the missing woman, although the nature of this communication is unknown to the public. Once law enforcement was alerted, they determined that Elizabeth had fled the institution on foot; this was a frightening realisation, as temperatures were expected to drop to roughly 30 degrees Fahrenheit that evening, and Elizabeth would need to seek refuge. Officers assumed that someone may have spotted her along the roadside at some point after she fled on foot.
Christopher Breck, Elizabeth's brother, attempted to engage a private investigator to seek for his sister, but his efforts were unsuccessful. He concedes that Elizabeth's mental health had been deteriorating, but asserts that she had never ran away before and would not generally lose contact with her loved ones. Many people first believed that Elizabeth ran away on her own volition, either to seek a new life or to commit herself by simply going into the desert. Elizabeth had complete freedom to sign herself out of the treatment centre whenever she wished, and she also had a car with which to depart. She did not need to leave the facility covertly or flee on foot.
The search for the missing woman began at the intersection of Edwin and North Lago De Oro Parkway in Pinal County, where she was last seen. This search would encompass a five-mile radius from these intersecting streets; however, no information regarding Elizabeth was found. There has been no action on Elizabeth's credit cards or bank accounts to date.
The focus of the family is on the behavioural facility itself. Elizabeth should have remained at the Desert Flowers hospital for the regular 72-hour intake process; however, she was transferred to the treatment centre prematurely. Additionally, they questioned why Elizabeth was not wearing her shattered blue tooth patient tracking bracelet. This prompted the Breck family to file a complaint against the Sierra Tucson treatment centre with the Arizona Department of Health Services.
As a result of the controversy surrounding the Sierra Tucson treatment facility and Elizabeth's disappearance, all eyes were drawn to it when she vanished. In a wrongful death complaint filed four months prior to her admission, the family of Steven Johe was awarded a $5 million settlement against the behavioural health clinic. Johe died of a heroin overdose six days after being hospitalised to a facility for drug rehabilitation and mental health. It is unknown whether or not this drug overdose was deliberate, but it is evident that the facility overlooked his statements of wanting to commit suicide in his intake exam and did not give him with the necessary treatment and support.
Johe was not the only odd death at the facility; since 2014, three others have occurred. Two weeks after he vanished, the body of a retired medical doctor was recovered in some bushes on the property. It was impossible to pinpoint the cause of his decomposition. The Sierra Tucson's Yelp page contains a few of nasty reviews, but I will not link to them here.
Since then, journalists have investigated Acadia Healthcare, the owner of the Sierra Tucson clinic and numerous others. They discovered that the lack of revenue had drastically impacted the care provided by the facilities. Cost-cutting tactics have caused a shortage of skilled personnel and a deterioration in property maintenance. At the same, they were also actively removing their on-site security cameras. In addition to this, the treatment facility charged sky-high charges. Elizabeth's 30-day therapy would cost her $30,000, and while she was utilising private insurance, it was reported that many private insurers did not cover the expense of luxury treatment facilities. This has resulted in the collapse of numerous luxury treatment institutions, including Elements mental health, which treated celebrities such as Britney Spears and Charlie Sheen.
Closing
In January, it will be four years since Elizabeth was last seen. As of yet, no traces of where she may have gone have been uncovered, and it is uncertain if she voluntarily left the facility or if something tragic occurred there. Her family is really active online in order to keep her name alive and perhaps locate her one day.
This tale moved me personally, which is why I wanted to cover it. As a person with significant mental health issues, visiting an institution like this is one of my worst nightmares. Elizabeth had a great deal of courage and strength when she acknowledged her issues and stated, "Yes, I need outside, expert help to get through this," as this is the first and sometimes most difficult step. She took that risk and anticipated a new beginning following her 30-day therapy, but it was cut short. She never had the chance to be on the other side of treatment, to witness how she may have transformed and matured, crawling out of that dark hole from which we sometimes emerge. If she had gone on her own, it would indicate that she required the statutory three-day intake period, during which she would have been held and questioned about her intentions. If she was injured or killed at the treatment centre, I hope that information comes to light and she is eventually restored to her family, who misses her terribly.
Elizabeth was last observed wearing a grey shirt and a grey skirt. She is 5'4″ tall, weighs 115 pounds, and has blonde hair, and emerald eyes.