Loretta Lynn was a 26-year-old married mother, and expectant with her second child, in June of 1988. She had spent her childhood growing up in Snowflake, Arizona, and was born as Loretta McCray, before the marriage to her husband. She was described as kind, soft-spoken, and deeply dedicated to her religion. Loretta and her spouse were active in the church of Jesus Christ and Latter Day Saints, also known as Mormonism.
Loretta Lynn: Busy Life
By the late 80s, the couple had settled into the busy town of Mesa, Arizona, nestled between Tempe and Gilbert, on the outskirts of Phoenix. The two were busy raising their infant daughter, and preparing for their new arrival- they had even just shifted into a brand new house on June 13th. Loretta would only spend one day in this home, nonetheless, before her life came to an end.
The Murder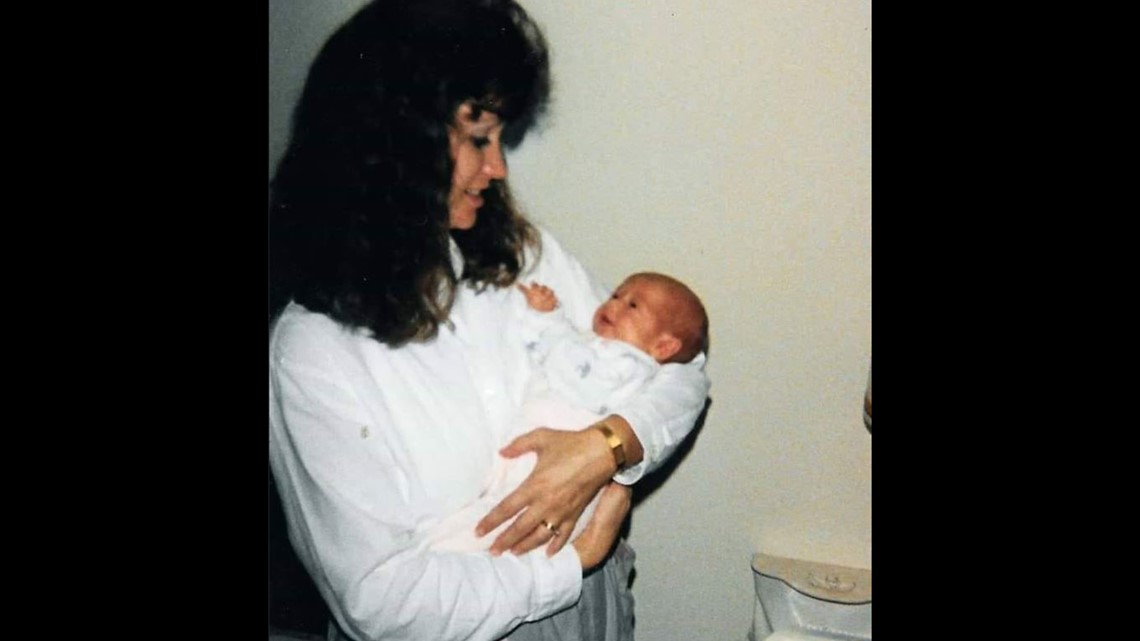 On the evening of June 13th, after settling into their new house on University and Greenfield, and finishing the unpacking, Loretta's husband had to leave for his scheduled night shift at his job. After completing his shift, he reached home at 3 a.m, to a quiet house. Determining that his wife and the baby were sound asleep, he walked to his bedroom to join his wife. Once he entered and turned on the light, he discovered Loretta's body, riddled with stab wounds, on the floor near their bed. Her body was partially bandaged in bedsheets, and she had been stabbed both on the front of her body and the back. There was no indication of any sexual assault. The couple's infant daughter was discovered unharmed and asleep in her crib.
Loretta's husband was rapidly ruled out as a suspect, having been seen at his job all evening. He was also cleared by DNA evidence, leading police and locals to wonder who had murdered Loretta. It didn't look like she had any enemies, but the nature of the murder seemed personal. The closest motive that the police felt comfortable coming to was that it was maybe a burglary gone wrong. They speculate that when the husband came home, it may have interrupted the burglary- but no suspects were noticed leaving the home. The police also thought there could be no intention at all, speculating that someone high on drugs may have just murdered for the sake of it.
There was some merit to the burglary theory, though. Neighbors around the duplex had reported numerous break-ins, and attempted break-ins, over the previous few weeks. With Loretta's car having been gone, maybe with her husband, police believe that the suspects might have determined that the home was empty. Despite this, the intention has never been clear to those investigating.
There was a palm print left behind at the scene, as well. This palm print was small in size, leading detectives to think that it either belonged to a smaller-sized man or a juvenile.
Suspects
The suspect pool was small, after ruling out her husband, and those close to the family. Dana, Loretta's cousin, had recognized a male teen who lived in the area, who had a juvenile criminal record, and a habit of breaking into homes in the area, using the exact tactics to break in as was in the case with Loretta. These tactics haven't been shared, and police claim other factors made him a vital suspect. Mesa Police executed a search warrant on this man's house, as well as run his DNA, which, eventually, was not a match.
The police also put out in the media that a light blue Nissan Pathfinder was noticed in the area, around the time of the crime. As well as a light-colored El Camino that was considered a suspicious vehicle in the region for a week leading up to the killing.
The DNA
During the attack, Loretta battled her attacker, scratching him with her nails. Once the corpse was taken to the autopsy, her nails were clipped and protected in an evidence bag. These skin cells were tested and did not give a match to anyone within Loretta's family, any persons of interest, or anyone in the criminal database.
Recently, at Loretta's cousin, Dana's urging, she persuaded the investigators to submit a sample from Loretta's fingernails to Parabon Nanolabs, for additional testing. Parabon assumed that the sample was not viable, and the investigators had the chance to send the whole nail clipping for testing, but this came with a risk. Detective Rasheta said:
"Last case resort, we go to the source of the DNA testing, the fingernail DNA, and see if we just re-extract what we can there."
Doing this, nonetheless, would demolish the sample. This would allow for no chances to test the sample again in the future, should new, more advanced technology emerge. Detective Rasheta wanted to leave this decision up to the family. Dana didn't want to make this ruling on her own, stating:
I'll be sitting down with them shortly, her parents and her siblings to talk about it. I don't want to make that ruling by myself. I'm going to talk to them and say this is our final effort and this could demolish the last bit (of DNA) they have."
This was two years ago, and there is still no word about what the family went on to decide.
Closing
Loretta's infant daughter, Rochelle, is now a 34-year-old mother, herself, raising three kids. She was raised by her dad and her stepmother. She took a vested interest in learning more about her mum, Loretta, once Rochelle began a family of her own. Rochelle says that she finally came to peace with her mum's death, and wears her mum's wedding ring around her neck. When Rochelle first got married, her dad offered her Loretta's ring, but at that time, Rochelle declined, as she didn't feel comfortable at the time. She now proudly wears it and thinks of her mum each time she sees it in the mirror. Rochelle hopes for justice for her mum, but she says she hasn't attached herself to the outcome- she knows nothing will bring her mum back, but had decided to move on from it, and grow, while still keeping her mum's memory alive.
Loretta and her best friend, as well as cousin, Dana, had gotten wedded within weeks of each other, and always joked about growing into old ladies, together. Dana deeply misses her cousin and still calls the detectives working the case every month.
It's been 34 years, and Loretta Lynn's killer has never been apprehended. It seems this person has not even committed another crime since that night in June of 1988, as his DNA was not a hit in any criminal database. He remains a free man, and I can just hope that one day, his DNA is linked through genetic genealogy, and he gets that fatal knock on his door, the knock he always feared would come.