Lucinda Was Pregnant
Lucinda discovered she was pregnant in 1981. Three days before turning fifteen, on April 3, 1982, Lucinda married Larry Huels, the father of her pregnant child. Larry was 19 years old. Tampa, Florida, where they had both grown up, was where the newlyweds chose to live. In November of that year, their son Tony was born, and in February of 1984, their daughter Deanna joined the family.
Lucinda adored being a mom despite her youth and excelled in her duty as caregiver. She smoked pot and occasionally went out partying, but motherhood came first and her kids were always taken care of. She was beginning a part-time job in the fall of 1984 so she could work after Larry got home and not require daycare. Since the couple only had one vehicle, Lucinda frequently drove Larry to work.
What Has Disappeared
Who knows exactly where Lucinda was on the evening of Friday, October 26, 1984?
She informed Larry that she would do the family's clothes at the local laundromat on 40th and Busch Boulevard in Tampa that evening. With a laundry basket and $15 to do the laundry, she left their house on Old Temple Terrace Highway. The last time Lucinda's family saw her was at this event.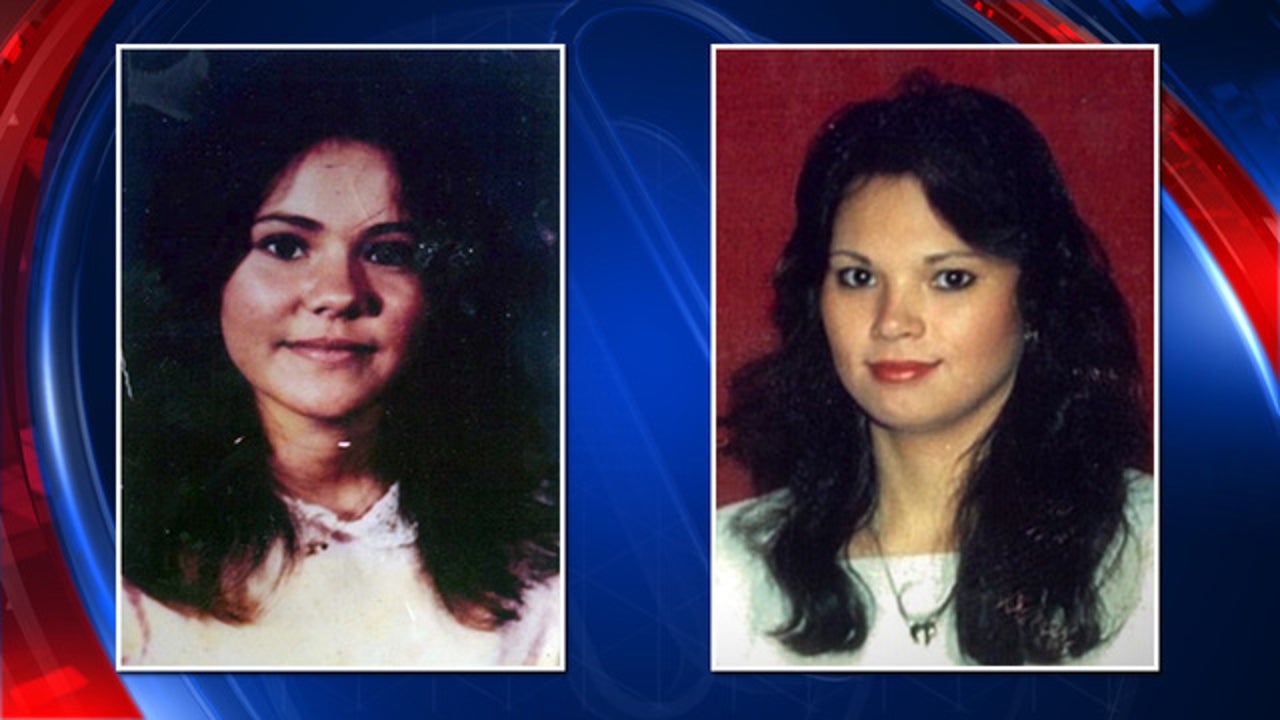 Lucinda eventually made her way back to her 1972 Ford Mustang with the folded and stacked clean laundry in the trunk. She met her friend, a 20-year-old waitress called Neeka, as she made her way back to her apartment complex at 9 o'clock.
Lucinda changed clothes after Neeka let her inside. Neeka was asked if she would like to visit the Char-Pal Lounge for a drink by Lucinda. The infamous organised crime hangout The Char-Pal Lounge is mentioned in passing in the cult film Goodfellas. Neeka agreed and invited Linda, a different acquaintance, to join them.
The three women departed their apartment at around 9:30 p.m. and made their way to the Char-Pal Lounge by crossing Old Temple Terrace Highway. The next portion of the timeline is complicated because, according to Neeka, the women played pool for approximately an hour before separating to talk to other customers at the bar. During this period, Linda had a visit from her ex-husband Sam. A disagreement between Sam and Linda soon followed. Linda recalls seeing Lucinda conversing with Larry Douglas Moore just as Sam entered the establishment.
Moore had made Lucinda an offer to work for his company a week earlier. On October 29, the day before she was scheduled to begin her new job, the two talked about her forthcoming employment situation. At 11 o'clock at night, Moore went out on his own and never saw Lucinda again.
On Saturday, October 27, sometime between 1:00 a.m. and midnight, Linda and a buddy departed the Char-Pal Lounge. Linda noticed Lucinda smoking marijuana in the parking lot with a group of other individuals as they were leaving. Linda's descriptions of the people conversing in the parking lot were vague at this time due to her intoxication, but she clearly heard Lucinda's laughter. When Linda heard Lucinda laughing, she went up to the group and enquired as to whether they were prepared to leave. Linda exited the bar with her buddy after Lucinda rejected to stay.
This was Lucinda Huels' final confirmed sighting.
Linda saw Lucinda's car was still parked at the Char-Pal Lounge at 9 a.m. on Saturday. This seemed strange to Linda, so she called Larry, and the two went to the car together. The folded laundry was still in the backseats and the car was not locked. There was no evidence of her location, and neither were her possessions, including the automobile keys.
Larry became anxious. Even though Lucinda was known to go out drinking on the weekends, she would always get home early to take care of her kids. Larry also thought that if his wife had intended to stay at a friend's home, she would have gotten in touch with him.
Helen, mother of Larry and Lucinda, started driving the streets near the Char-Pal Lounge and other well-known Tampa locations right away. Larry and Helen searched Lucinda's customary hangouts but were unable to locate her. They then called the Hillsborough Police.
Additionally, Larry made an effort to engage the community's media, pleading with Tampa News stations to air Lucinda's story during the evening news. Lucinda's disappearance received little attention in spite of his attempts. In order to print the account of his wife's abduction, a local newspaper reportedly offered Larry $500 in advertising fees.
Helen claims that because her daughter "was not from an affluent family, was married, and was last seen at a pub," and because she was last seen at a bar, the local law enforcement assigned to the case did not take her daughter's disappearance seriously. Helen began disseminating posters about Lucinda's disappearance all throughout Tampa when law enforcement and the media showed no interest in the case. In the hopes that someone would get in touch with her and provide her with information on Lucinda, she frequently posted them on notice boards at truck stops.
Larry and Helen were both aware that Lucinda would never flee. She was eager to celebrate Halloween with her kids, in addition to her usual family commitments. She had been occupied with organising her young son's birthday celebration. Tony celebrated his second birthday without his mother two weeks after she vanished. Larry and Helen remained sure that Lucinda had been the victim of foul play since they knew she would never forget her sons' birthdays.
Evidence
A discovery was uncovered in the restroom at the Busch Gardens Zoo campground in north Tampa, a few miles from The Char-Pal Lounge, in November, just a few weeks after Lucinda vanished.
A pocketbook containing Lucinda's identification, marriage certificate, cash, and a few other personal items was discovered in a men's restroom stall. The 1972 Ford Mustang's keys were not in the purse and were never found.
Law enforcement commenced an inquiry into the disappearance once the purse was found, and they began to pay it a little bit more attention. Police questioned Neeka and Linda, two of Lucinda's acquaintances, who provided as much information on the patrons of the pub as they could. All three suspects—Neeka, Linda, and Sam, Linda's ex-husband—were eliminated.
Law enforcement started to question whether Lucinda had been a victim of the local serial killer known as "The Classified Ad Rapist" in the early 1990s. Bobby Joe Long frequently preyed on young ladies in nightclubs and bars while he was residing in Tampa Bay at the time Lucinda vanished. Law enforcement eventually looked into his involvement but came to no conclusions because The Char-Pal Lounge was in Long's hunting grounds. Long, who Florida's state government killed in 2019, denied having anything to do with Lucinda Huels' abduction.
Making the Call
Deanna, the daughter of Lucinda and Larry, spoke to Fox-13 Tampa News in 2015 about the call she took in 1992 when she was just 8 years old. Who was she speaking to? the woman on the other end of the line questioned. The woman yelled, "Oh, my goodness, my sweet girl, this is your mother," when Deanna responded. The woman identified herself as 25-year-old Lucinda Huels. She admitted to Larry that she left her family and fled because she was overwhelmed by the demands and responsibilities of being a new mother. She revealed to him that she was currently a waitress and residing in a mobile home.
Immediately thrilled, Larry encouraged the woman to return to Florida. The rest of Lucinda's family was joyful as well, but they wanted clarification. Despite the many questions Katrina had for Lucinda, she wanted her back in Florida with the rest of her family since she described the experience as "exciting, emotional, and dangerous."
In the summer of 1992, a woman claiming to be Lucinda came in Tampa Bay, raising her family's suspicions. Lucinda appeared to have an answer for everything, which raised some questions. She credited braces for closing the once-noticeable gap between her front teeth. She added that the reason her chin looked different than it did in 1984 was because she had reconstructive jaw surgery following a vehicle accident several years before. Katrina and Rickey, Lucinda's siblings, started to wonder if the woman was a fraud despite the fact that she remarkably resembled Lucinda. They had it right.
The person posing as Lucinda was actually an Arkansas woman by the name of Amanda Michelle Dennis, not the real Lucinda. Amanda too left her family with a lot of questions, just like Lucinda did.
Who was Amanda and where was Lucinda, then?
Due to her status as a juvenile runaway, very little is known about Amanda Michelle Dennis' life before and after imitating Lucinda Huels.
While working as a waitress in Arkansas in 1990, Amanda met Danny Fletcher, who was 18 at the time. The couple was married in October 1990 just a few months after they first met. In lieu of a birth certificate, which she claimed she no longer had, Amanda presented her voter registration ID when Danny and she were married in a tiny courthouse ceremony. She possessed no family treasures of any type, no photographs of her or her family, nor any personal papers or records. Additionally, if someone tried to snap Amanda's picture, she would grow agitated and uneasy.
Under the guise of Lucinda, Amanda travelled to Florida in the summer of 1990 from Arkansas to reunite with the family she claimed to have left behind in 1984. Before moving to Arkansas, she described how she hitchhiked from The Char-Pal Lounge to Memphis. Amanda seemed to know every detail about the events and people in the images, as if she had seen them previously, while browsing through old photo albums and reminiscing with Lucinda's childhood friends. Although this was the case, Lucinda's family and close friends could not get rid of the uneasy feeling they had.
Amanda fiercely defended herself when Larry confronted her. Danny had reported Amanda missing back in Arkansas, and soon the Hillsborough County Sheriff's Office was at their door, wanting Amanda to come in for interrogation. A blood test in September 1992 proved what her family had always suspected: the woman was not Lucinda.
You may read the unusual tale in its entirety, told from a variety of angles, here.
The deception confused the Huels family. Amanda Dennis never explained why she pretended to be Lucinda. The women's relationship and how Amanda found out about Lucinda are still unknown.
–
Since she was last seen 38 years ago, Lucinda Huels has disappeared. She was 5-foot-6 inches tall and weighed 145 pounds when she vanished. She was last seen wearing a white tank top sweater and black and white pinstripe slacks. She had brown eyes and medium-length brown hair. She is Hispanic and Caucasian.
In 2010, Larry Huels passed away without ever learning what had become of his lost wife.