A shooter approached the car as Matthew Lange was sitting in the parking lot of Scullen Middle School in Naperville, Illinois, on the evening of January 27, 2017, and shot him through the window. The murder was swift and planned, leaving no witnesses or physical evidence in its wake.
Weeks before the murder, Matthew had confided in individuals close to him that he was worried about their safety. He even started barricading his front door at night. Since Matthew's untimely death, the family has never stopped looking for explanations. Why did someone decide to kill Matthew that night? And could the stormy relationship he had with his ex-family wife's and their ugly divorce from him hold the answers?
Matthew Lange: Who was he?
At the time of his passing, Matthew was 37 years old and had a strong academic background. He graduated with a Master's in Clinical Psychology in 2005 from Lisle, Illinois' Benedictine University. Later, in 2015, he graduated with a PhD from Northern Illinois University, granting him the title of Doctor. When Matthew accepted a position as Academic Director of Brain Research at Lewis University in Romeoville, Illinois, his career took off in a new direction. He told his family that this was his ideal job. At the same university, he was also in charge of the fast-track psychology programme. People who knew him said he was nothing less than a role model for all of the pupils he taught during his academic career.
Although Matthew's work path had been successful, it did not fully reflect his passions. Matthew loved athletics as a boy and frequently played basketball with his father in their house's driveway. He was a trombone player in the high school band as well. Matthew grew up with a strong appreciation for theatre, especially for the work of the workers behind the scenes.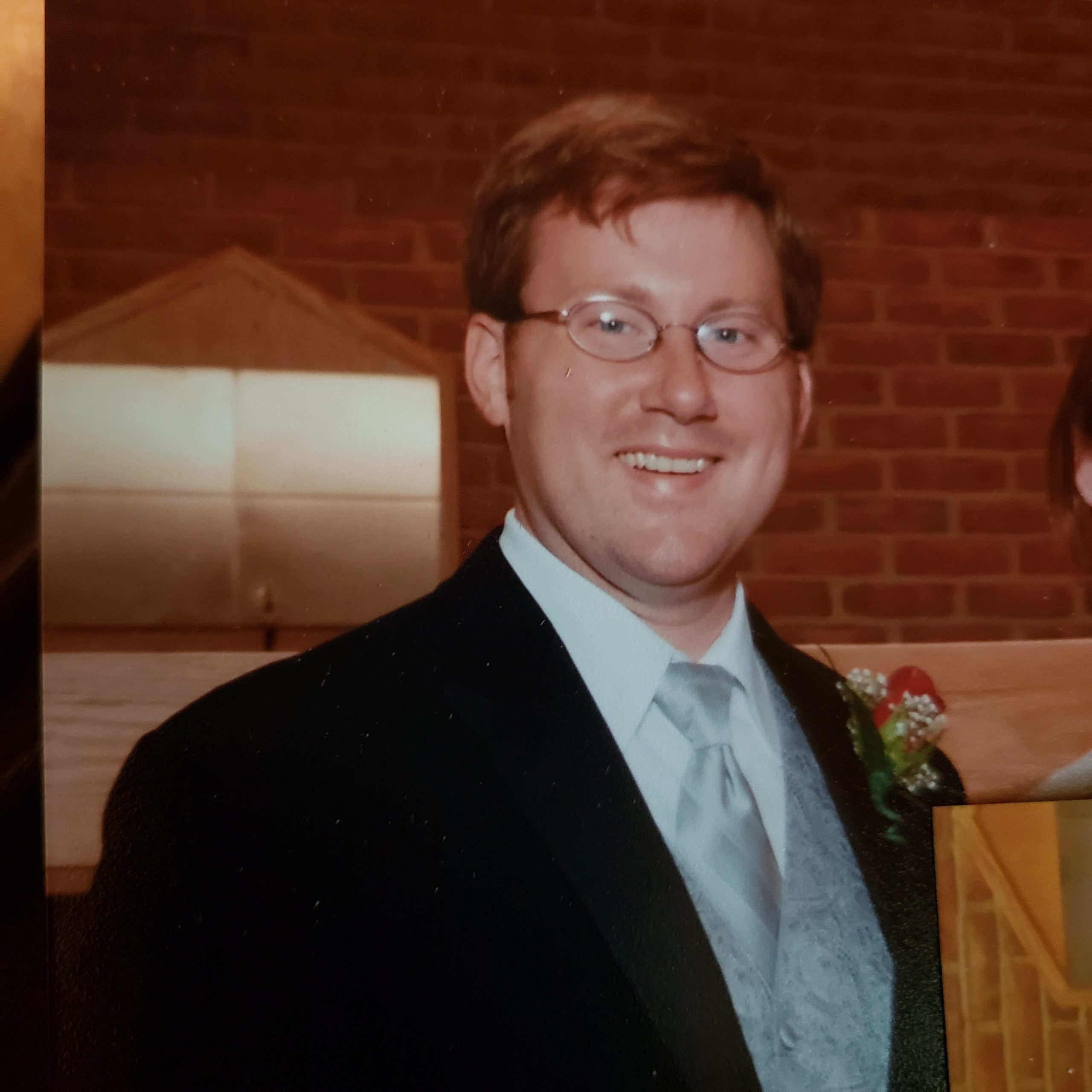 Matthew kept up his interest in theatrical plays while he was a student and worked as a professor and worked as a stagehand in the adjacent Paramount Theatre in Aurora and the Rialto Theatre in Illinois. By all accounts, his theatrical endeavours were just as successful and satisfying as his scholarly work.
The Personal Life of Matthew
When Matthew was 26 years old, his job was going well, but he was regretting being a single man. He met Julita Soliszko, a former pupil and new immigrant from Poland. The couple started dating right away. Julita is characterised as intelligent, attractive, and has a unique personality. She resided nearby in Yorkville with her family. Matthew and Julita got engaged in 2008, two years later. However, Julita was at this point an illegal immigrant in the US, and Matthew's mother-in-law assured him that the family was working to have that situation resolved.
The Pair
The pair were hitched in September 2009, a year later. They made their first child's impending birth public in 2011.
After they were married, it became clear that Julita's immigration status was a persistent issue. Even as his wife's husband, Matthew would not have much influence over whether she could remain in the nation. Julita would most likely have to leave the nation and go back to Poland as a result. The laws that let immigrant spouses to stay in the country if they are the victims of domestic violence were not known to Matthew at the time. When Julita started making bizarre charges of abuse against him, Matthew was shocked. When the accusations continued with no sign of stopping, their marriage broke down, and Matthew filed for divorce from his wife. At this point, I must emphasise that I have no idea if Julita's allegations of marital abuse were true or false. His family disputes the claim, but nothing I have come across while looking into this issue supports or refutes the allegations.
The divorce proceedings took a while to conclude. Between August 2013 to October 2015, the case was in progress and was hotly disputed. Once the divorce was finalised, a joint custody plan for their young child was eventually put into place. Although Matthew would get twice-weekly visitation with his kid, Julita would continue to have sole custody. Additionally, he was given authority to decide on their son's educational, medical, and psychological needs. Unsurprisingly, Julita was unhappy with the result but felt compelled to accept it. Her family did not support the plan either. It was against the rules for them to pick up and drop off their son at each other's residences. They would converse in the nearby police station's parking lot instead. There was one exception, though: Matthew was allowed to pick up his kid from school, where he attended a monthly Friday night Polish culture lesson. This particular institution served as the centre of attention for the terrible murder of Matthew.
The Murder of Matthew That Night
On January 27, 2017, Matthew's actions and demeanour were typical and routine. He worked for the majority of the day before working out at the gym and shopping for groceries in order to get ready for his son's weekend visit. Around 6.45 p.m. the same day, Matthew arrived at Scullen Middle School in Naperville, Illinois. The cultural classes always concluded at seven o'clock, and Matthew frequently arrived a little early. Around 150 individuals were reportedly present at the school's grandparent's evening that same evening. As a result, there were more vehicles in the parking lot than usual. Nothing bad had happened during Matthew's day up until this point.
No One

When Matthew arrived, there were no other people outside, and he immediately parked in the same location he liked best every time—a place around 50–60 feet from the school's entrance. When the class ended, he waited inside his silver 2013 Hyundai Elantra for his son to show up. He had no idea that someone was stalking his car from behind. When they got close to Matthew's driver-side window, they fired a shot that struck him and broke the window glass. The passenger-side door was where Matthew made his escape attempt. But the shooter returned to the same side and continued to fire. As the shooter continued to attack Matthew, he ran away. People leaving the school noticed Matthew slouching inside his car with the stereo on at 7 o'clock. They contacted the police because they were worried about an accident, but when the policemen arrived, they realised they were at a murder scene.
The Examiner's Report on Matthew's Murder
Detectives conducting the investigation soon found a large number of shot casings adjacent to Matthew's car, but it finally appears that none of them produced any conclusive evidence. However, the authorities were initially optimistic that information regarding the slaying would be forthcoming given the 150 people who were present in the school gymnasium. This wasn't the situation. It's likely that the distance between the gymnasium and the parking lot, which was on the opposite side of the building, was sufficient to mask the loudness of the gunshots. Detectives also searched the neighbourhood in an effort to find CCTV or adjacent Ring doorbell device footage. Unfortunately, the CCTV was turned off that evening, so no additional footage could be obtained.
Detectives looked into Matthew's personal life in the absence of any clear evidence. Background investigations were done. These revealed that Matthew was debt-free and didn't have any gambling, alcohol, or drug addictions. He fit the description of an unusual murder victim pretty well. The chance that Matthew was a victim of a carjacking or attempted robbery was looked into by the police. Matthew never had a lot of money on him at the time of his death, and he drove a plain, unattractive car that wouldn't draw a lot of notice. Even today, he still drives around with an outdated iPod and a flip phone. Therefore, there was no evidence to support the theory that Matthew was a target of a theft attempt. They then looked into whether Matthew would have a vendetta against a former classmate or coworker, but they discovered no evidence to support this either. That Matthew's murder was intentional, carefully calculated, and intensely personal was the only relevant theory left.
There wasn't much information available concerning Matthew's murderous evening. About 150 reports were looked upon by the police, but no further avenues for investigation were found. Although no suspects have ever been formally named, his ex-wife and her family have frequently been the subject of inquiries. Detectives first spoke with Julita the night of the murder at the crime site. She discussed Matthew's history, their connection, and their current situation with reference to one another. But ever since that evening, neither Julita nor her family has been open with investigators. Although some family members made declarations of information over the years, they were made earlier in the investigation and were less frequent as time went on. Since the murder, Julita and her mother have both employed attorneys, but there hasn't been any fruitful communication between them and the police. Although there has never been any proof that Julita or members of her family were involved in Matthew's death, concerns have been raised by their actions and behaviour since that evening. This is made more clear in light of Matthew's most recent plans, which were discovered by investigators just before he was slain.

Safety Issues Ahead of the murder
According to reports
Matthew told his parents multiple times in the weeks prior to his death that he was worried about his safety. He didn't say what specifically had occurred to cause such thoughts, but he had started using a brace to seal his condo's front door at night. Matthew routinely brought up the ongoing conflict between him and his ex-wife Julita's family in conversations with his theatre colleagues, which apparently elicited ire and censure in return. Even though their divorce had already been finalised two years prior and the parenting plans had been formed, he claimed to have been afraid of them at the time. Why would the tensions have returned after so much time?
The solution might be found in Matthew's financial transactions in the weeks leading up to his passing. In the Oswego region, Matthew intended to buy a home for himself and his son. Twenty minutes' drive separated the house from Julita's residence, and Matthew intended to enrol his son in a nearby elementary school. Both father and son were looking forward to the transfer, which was still a few weeks away from being finished. Julita's enthusiasm for the transfer, according to relatives and friends, was not as evident, and she made this known to everyone around her. The key question appears to be whether Matthew's intended move had any bearing on the murderer's motivation for the crime given how close the two events were to each other.
Important Issues
Despite the unfortunate dearth of information and speculations surrounding Matthew's death, I believe that the following issues should be brought up because they individually strike me as intriguing and deserving of discussion:
Was it possible that there were two shooters that evening? Before being shot through the passenger glass, Matthew was shot through the driver-side window. The fact that a lone murderer felt the need to circle the vehicle in order to keep shooting is intriguing because they already had a set vantage position from the driver-side window, making the deed unnecessary. Could there have been a second shooter on the passenger side?
Was the murder committed by a trained individual? Except for a few shell shells that bore no proof, the shooting was carried out without any witnesses and left no trace. I believe the speed and discretion of the crime indicate that a paid assassin may have been involved. His family does, in fact, think that this is a possibility. Before he passed away, Matthew was also voicing worries about his safety. Could someone have been watching his movements to determine when to attack? And if a contract murderer had been recruited, why would they have committed such a crime?
Was the murder a personal matter or was it genuinely random? Although it would be impossible to prove either way if the murder were actually the work of a random assailant, the authorities feel that his death most likely had personal motives and was pre-planned. I believe that Occam's Razor is unquestionably at play in this case and that the murderer of Matthew knew who he was and intended to harm him, but I do not believe that I can completely rule out the possibility that he was the unfortunate victim of an unfavourable event that evening that was unrelated to him or anything going on in his life.